Our names are Elisabetta and Alessandro. We are artisans by trade. In 2009, we achieved a personal and professional goal with the founding of our very own design studio, Atelier Della Robbia. Here we use top-quality raw materials and products, all strictly tailor-made exclusively by local workshops.The story of our Atelier dates back to 1948, when our families started out as small-scale clothing manufacturers in Pistoia, specializing in careful selection of fabrics and fine-tuning of the best tailoring techniques.Our aim with Atelier Della Robbia was to follow our personal style and draw on this longstanding artisan knowhow, continuing to pick excellences from Italian manufacture and promote the quality of fabrics, a strictly tailored cut, attention to detail and an extremely personalized customer service.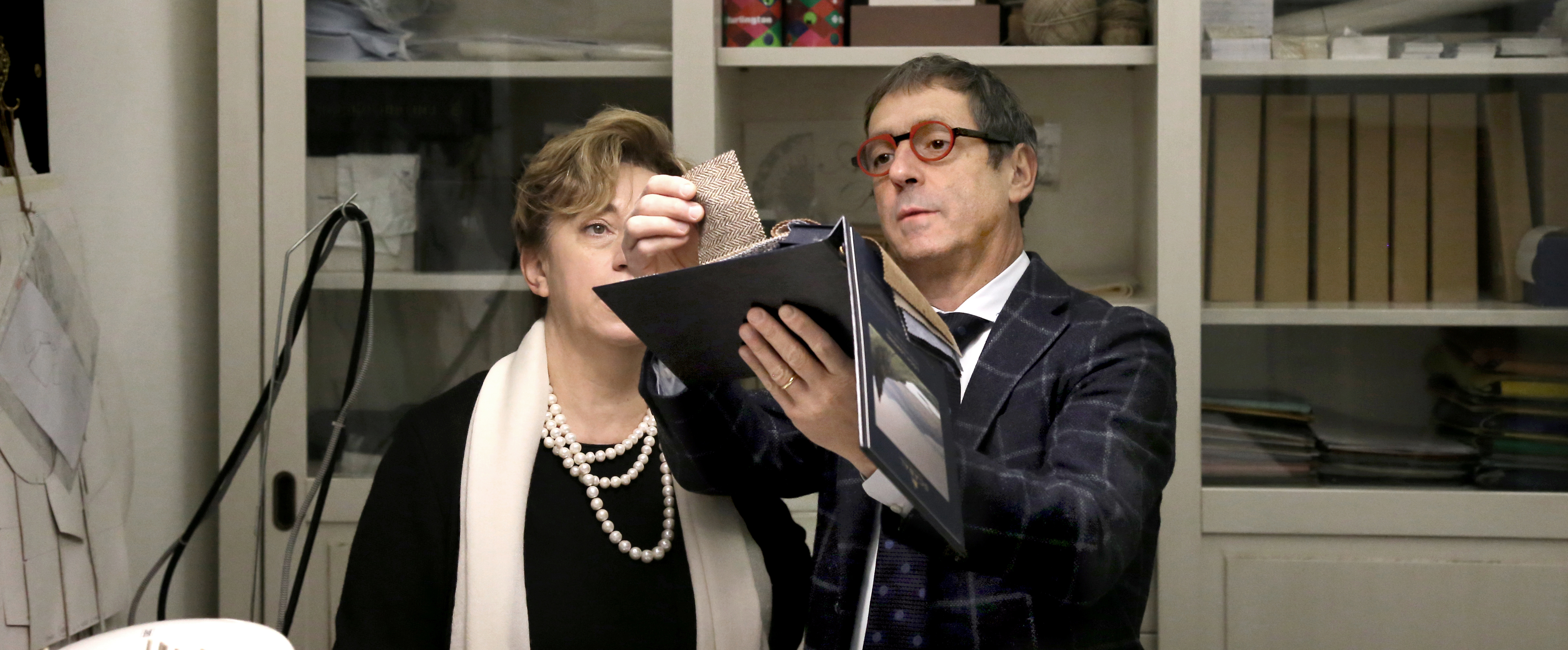 The value of our products and our service stems from constant study. Atelier Della Robbia is a small testing center for tailoring, which fosters and promotes the relationship between top-level manufacturers.We offer a consulting service to share our expertise in the search for materials, accessories and tailoring techniques. We work with the best producers and retailers, both in Italy and abroad, to meet any kind of request.


Atelier Della Robbia has strong links with craftsmanship skills and its name refers to the cultural roots of our area. Back in the days of the Renaissance, the workshop of the "Della Robbia" family was a leading center for artistic production.Great artisans of their time and inventors of the secret recipe for "terracotta invetriata" (pottery glaze), the members of the Della Robbia family achieved unparalleled excellence in their wares. They were especially appreciated for their ability to combine technical skills with a striking sensibility for shape and color, and their fine creativity.Our town, Pistoia, is a charming treasure chest, filled with works of art by the Della Robbia. This is why our chosen logo is a medallion by Giovanni Della Robbia, made in around 1525 and still visible today on the facade of the ancient building that housed the hospital "Spedale del Ceppo", just a stone's throw from our Atelier.